"CALIFORNIA DREAMIN" – ARTSY CASUAL VIBES
By Robere Lett | Publisher
Moving into the new year and sitting in the midst of a Polar Vortex my mind quickly races to warmer thoughts and to more temperate places. So it's off to the West Coast where summer can at times be endless. Our incredible team lead by photographer supreme Steve Ragland picked a warm sunny day, where we were able to enjoy the California dream of Artsy Summer Vibes. That fresh mix of warm weather, light and airy fabrics and crazy fun elements of eclectic street art. What a marvelous foray.
PHOTOGRAPHY | Steve Ragland Photography
CREATIVE DIRECTION | Robere Lett
PRODUCTION | Steve Ragland
FASHION STYLIST | Tayo Fajemisin @statement11
MODEL: Venessa Mekled | Haute Models & Talent | Entertainment
MUHA: Erica Bessinger for Coquette Chronicles www.coquettechronicles.com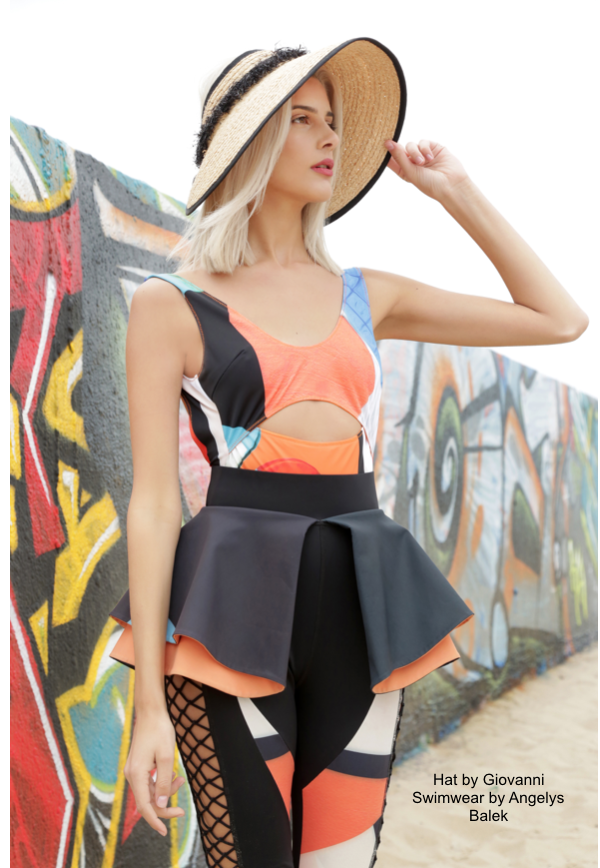 DEATH AND DESIGN: THE PASSING OF A FASHION ICON.
By Robere Lett
With the recent passing of German designer Karl Lagerfeld, we are again feeling the all too consuming nature of life and existence. Lagerfeld, considered to be one the few remaining couturiers on the planet, and yes we have amazing designers creating names for themselves but their legacies remain to be seen. Karl Lagerfeld has left a lasting impact that will be greatly missed. I am always amazed by the sheer depth of what his creative team would go to create some of the most incredible and iconic stages for his fashion shows - from rocket ships to beaches, bird cages to grocery stores all fashioned and complete to scale, with exacting details and intricate branding. The Fendi show of 2011 against the backdrop of the Great Wall of China was so ingenious and daring that I am still speechless when I re-watch it for the one-hundredth time.
As creative director for luxury brands Chanel and Fendi, his appointment to Fendi lasted over 50 years. Lagerfeld has continually changed the dynamic of style and fashion imbuing the rich culture behind both brands while keeping them fresh and appealing for the new age. Even as his creativity continually soared Lagerfeld was not always admired for his beliefs and commonly vitriolic statements that maligned women for their size and sexuality (he was not excepting of the #metoo movement stating "If you don't want your pants pulled about, don't become a model! Join a nunnery, there'll always be a place for you in the convent. They're recruiting even!" and some very base esthetics of beauty attributes referring to men "skinny things with wonky teeth we generally see on runways." and he added, "They certainly don't run the risk of getting harassed,". He was not accepting of plus size women on the runway either extolling "No one wants to see curvy women. You've got fat mothers with their bags of chips sitting in front of the television and saying thin models are ugly. Fashion is about dreams and illusion." or in an interview with Fashion Book editor-n-chief Carine Roitfeld, he stated that it would be a shame to be saddled with an "ugly daughter" and that having children was for women, not for men. He also once stated that Coco Chanel wasn't a feminist because she "wasn't ugly enough for that." All in all his talent as a creative director, fashion designer, artist, photographer and caricaturist was undeniable and will be missed even as we already know as human beings no matter how great or how small we are all given to failure on some level and no one is a perfect person no matter what the talent.
Looks from Lagerfeld's Final Women's Fendi Fall/Winter 2019-2020 Collection. Images courtesy of Fendi.com